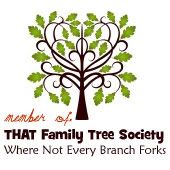 The Week in Review:
Before I scolded my kids for jumping on the trampoline and making the kiddie car fly (with their toddler sister inside, laughing), I took a picture. Don't tell them, but it did look like fun!
1.    Tell us a little about your blog (name/reason why you blog):  
My blog is called
Please Pass the Salt
and there's an explanation for the title in my sidebar.  Basically I have two main purposes for blogging – one is to find the humor in everyday life and the second is so that other struggling young mothers will know they are not alone.  I wrote a post about that
here
. 
2.    How long have you blogging
?  
My first post was in July of 2007, so a year and a half. 
3.    How would you define THAT family?
Notorious.  For everything. 
4.    When did you discover you were a part of THAT family?  
I've known ever since my first baby learned to climb the bookshelves before he could walk.  But it was solidified the time I went to my room to grab a sweatshirt and came back to find my kids (3 and 18 months at the time) had escaped out the front door and down the steep driveway, and were across the street by the time I spotted them.  I dropped the sweatshirt and ran out in my camisole, looking very much like a madwoman.  I still thank Jesus that nothing happened to them.