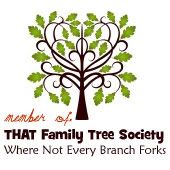 Grab the button, email me the answers, join the club! (If you sent in your answers, but haven't been featured yet, would you please email me again? I've had issues with my spam folder and many of my emails have been deleted. kristenwrites@yahoo.com. I will keep this little Society going until I run out of members! The Society will resume in January 2009).
The week in Review:
We've were bitten by the stomach bug again and I bleached the house, threw away tooth brushes and had a nervous breakdown (thanks for asking, I'm all better now). My toddler also got her
plumber on
. That's for free. You're welcome.
Please go visit her and welcome her to The Club. It's so nice to get some Sunday traffic!
1. Tell us a little about your blog (name/reason why you blog):
I started blogging as a way to keep my family back home in Michigan and in Tennessee (we currently live in Florida) up-to-date on what my girls are up to.  My blog is named "The Adventuresof JujuBoo.  The Love, the Lemon, and the Laundry."  JujuBoo is both of my girls nicknames combined into one word (Juju and Boo) and the love, lemons, laundry part is also known as the good, the bad, and the ugly.  
2.    How long have you been blogging?
3.    How would you define THAT family? 
THAT family is the one where even when things are going good, they can go horribly, horribly wrong.  A seemingly innocent day at the park can turn into a trip to the emergency room.  A simple family cookout can result in a burnt mess.  A game of tag can end up with a broken toe.  
4.    When did you discover you were a part of THAT family? 
When Ally (Boo) was about 6 months old and Julia (Juju) was 2 1/2.  I was in the other room putting away laundry and Ally was in her exer-saucer.  I came into the family room to discover Julia had fed Ally a wad of green play-doh.  Ally had green slime all over her face and hair and Julia was smiling saying "She likes it!"  Then, when Ally was about 3 she stumbled into our bedroom around 2am, tripped somehow (she is a very clumsy child), and hit the heat vent on the wall.  She cut open her face right under her left eye.  I have the pictures to prove it.  And most recently, in May, my husband fell while at work and busted both bones in his left leg.  He now has a titanium rod and screw in place and is still off work.  While on a trip in June to Tennessee, my mom fell and had to go to the ER to get stitches because she busted open her shin to the bone.  I have a picture of her and my husband with their legs up on the couch.  I get my THAT family gene from my mom.  She currently has no bone in her 2 of her toes as she has busted them so much by walking into closet doors and corners of walls.  Yeah, I'm catching up to her on that. 
5.    Where can we find your blog? You can find me at :