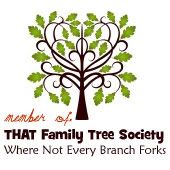 The Week in Review:
Well,
 we broke the law. Call us rebels, if you will, but stale bread and hungry ducks just go together. The ducks from the little pond at the end of our street like us.  Right now, they might be the only ones. But we're not picky.
I am so glad to introduce you to Mel @ Box of Chocolates. She submitted this post (and no those aren't her real legs.) Mel actually sent me a real box of chocolates a few months ago!  And yes, I do accept all forms of chocolate. Thank you.
Now, go give some Sunday love to this fun blog!
1.    Tell us a little about your blog (name/reason why you blog):
I blog at "A Box of Chocolates" and it is actually derived from Forest Gump's quote: "Life is like a box of chocolates.  You never know what youre gonna get."  I blog to record the pieces from my family's box of chocolates.  Sometimes we get keepers, like the yummy pieces with the vanilla cream centers, and other times we get those yucky pieces with who knows what inside them.  No matter what though we are enjoying sampling life a piece at a time. 
2.    How long have you blogging?
I started blogging just about two years ago.  At first I did it just to keep the distant family  members and friends up to date so I was pretty inconsistent.  It hasn't been until recently that I've really jumped in after meeting some awesome people in the blogging community.  Now I'm a 100% blogaholic.
3.    How would you define THAT family?
THAT family would be one who dives into life with big smiles on their faces.  They may not have the big house, sports cars, namebrand clothes, or the newest gadgets and toys, but they have each other and it's enough for THAT family. 
4.    When did you discover you were a part of THAT family?
When money got tight, but we realized that it didn't matter. We didn't need it for picnics in the park, walks to the library, trips to the beach, boardgames at the kitchen table, making silly faces for the camera,...
5.    Where can we find your blog?