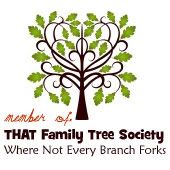 The Week in Review:
Our sweet Russian friends showed up at our door with this cake on my hubby's birthday. Nothing says Happy Birthday like an amazing homemade cake made from scratch from the resources of Uzbekistan refugees. I wanted to shove my brownies back into my dirty oven and hide them in shame.  
But why waste good brownies?
It's that time again- high society time!  The newest branch of this big sprawling family tree is the Tonggu Momma. She has a lovely blog and keep reading for some very funny posts that definitely make her a part of this society!
1)Tell us a little about your blog
 Hey y'all!  I'm Tonggu Momma at Our Little Tongginator.  I began blogging because I can't seem to write in a journal and I wanted to know what our family was doing the day our next daughter is born.  I know, I know... most of y'all are thinking, "ummm... how could you NOT know that???"  Well, we adopted our little Tongginator from China and currently wait for a China adoption referral for her mei mei (little sister).  Since most children adopted from China are between the ages of eight months and two years, I needed a way to document our lives.  And the journal -- well, it wasn't working, y'all.
2) How long have you been blogging?
I began blogging in January 2008, but Bloggy Land sucked me into the vortex quite rapidly.



3) How would you define THAT family?
THAT family seems to stand out in the crowd, for whatever reason.  We definitely do that!  With two Caucasian parents (one of whom is a total shlumpadinka) and one Chinese-American daughter (who many call spicy or a firecracker or a fru-fru drama gal), we can't seem to blend into the background, no matter how hard I try.



4) When did you discover you were a part of THAT family?