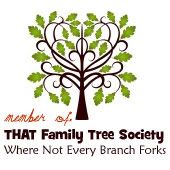 Picture of the Week:
The Week in Review: The princess and her light saber. I think that says it all.
Introduction into The Society: One of the few bloggers I've met in real-life! Help me welcome Just Frugalicious  (www.justfrugalicious.com) She's a sweetheart!
1.    Tell us a little about your blog (name/reason why you blog):   
 The name of my blog is Just Frugalicious!  My name is Kimberly, and I began documenting my savings in everyday spending to help others save, too!  With a background in retail (a bachelors degree and nearly 12 years in the field)  I knew how to sell someone on anything!  I also knew how to spend!  So, I have now become a 'spender just trying to adjust'!  I coupon at an extreme level, to save as much as possible.  I love to document it, because, truly it is hard work to accomplish the savings!  I try to make it a little easier for others, as they see how I do it!   
2.    How long have you blogging?
Since February 2009
3.    How would you define THAT family?
THAT family – I think it might be easier to say what THAT family IS NOT!  It isn't:  perfect.  clean.  calm.  easy.   quiet.  sane. 
4.    When did you discover you were a part of THAT family?   
We are THAT family.  I think we actually verbalized it when we go into our 'sports attire' and headed to Chick fil A for a free sandwich one Saturday afternoon.  While preparing, we had to force our oldest (6) to put her sports T-shirt on.  My husband and I looked at each other and said, "Yep, we are THAT family – the ones that don't turn away free food – especially Chick fil A!!"  
5.    Where can we find your blog?  
My blog is at http://www.justfrugalicious.com   Come by to see how you can add savings into your life!