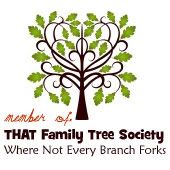 Pictures of the Week (last weekend):
faux diamonds
petite gold balls
The Week in Review:

Both of my girls were inducted into the ear piercing club. I decided a long time ago to have their ears pierced when they asked for it. We took my 9.5 year old and my nearly 3 year old watched. Two days later, I relented because my toddler had made up her mind and wouldn't stop asking. They both did great!
Introduction into The Society: Happy to introduce y'all to:  
Jamaican Mommies
Yes, the real Jamaica! 




1.    Tell us a little about your blog (name/reason why you blog):

  My Blog is called Jamaican Mommies and was started simply because I became a young mom and somehow started realizing that there were so many other young moms that I knew.  I therefore wanted my blog to be a forum where these other moms could come for information on varied topics and to also share their ideas, thoughts, concerns etc related to motherhood. The companionship has also been worth looking forward to as other moms share their experiences, letting you know, you are not alone. 
2.    How long have you blogging?

Since May of 2009.  Right on time when my 3 month maternity leave finished.  I found that blogging was a way to continuously speak all things mommy related, while trying to deal with my ongoing separation anxiety.  
3.    How would you define THAT family?

  THAT family is what in essence makes each family unique. For my Family, we are THAT family simply because we enjoy some of the 'less extravagant' pleasures of life- such as movie nights, a long walk in any natural zone, visits to the beach for days on end, drives to the countryside, trying new recipe (well me that is and hubby does the taste tests. lol) and basically being at one with nature. One of our new found pleasures has been cuddles with our six month older.. What can ever beat that?...We are also THAT family because sometimes we aren't too perfect, and even though it might take a while, we value the merits of apologies and know that saying "I am sorry" is always bound to reap positive results...So you see, we are definately THAT family :-) 
4.   

When did you discover you were a part of THAT family?

  I've always been a part of THAT family even before I had my own, but the realization really sunk in during my transitory period between University and 'the real world'. It was then that I truly discovered the aspects/elements that I wanted MY family to have.  I have since been blessed to find a husband who shares these ideals and hopefully as our little one gets older, she will too.   
5.   

Where can we find your blog?

 
I know at first glance you might think it isn't someplace where 'international moms' can truly feel at home, but once you are a mom or a mom at heart, I'm sure you can relate.  If you also want to learn about another culture via my posts, it is worth perusing.