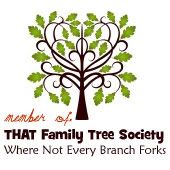 The Week in Review:

 How do you know I'm a Mom? I have animals growing in my window sill. We are soaking in the last days of summer and trying to squeeze in all the things we meant to do!




I'm going to let this blogger introduce herself (as emailed to me):





My husband and I are certainly THAT family. Super young! Alternative. Tree-Hugging. Make homemade stuff and church going folk? Yup! .....I couldn't pick a single post or story to share because simple....everything I write seems to scream "Oh....they are that kind of family. How weird." Getting featured on your site would be great! I'm starting a new project (blog described in my answers, Milkland) in my feeble attempts to figure out what I'm suppose to be doing as a young christian wife! I don't have any mentors or christian women in my life so I'm left to my own means to figure this out.....having some exposue to attract some readers (aka people with experience and advice!) would be a god-send. Besides, I don't think any of my friends are yet in that stage of life where budgeting and baking bread is facinating. I'm a lone wolf in the tattoo, multi-color hair crowd.
My site is new: thegreatmilkland.blogspot.com

But you can also get a sense of who I am and my husband from our family blog: husbandmeetwife.blogspot.com
It doesn't take long to see that we are 'that family'........



1.    Tell us a little about your blog (name/reason why you blog):



I named my blog: 'Milkland: 101 Days Attempting Biblical Wifehood'
When I was little girl with a larger than life imagination I always pretended I lived in
a world called Milkland, where everything was more amplified. Marriage has certainly been that: life amplified. I started this blog simply for the fact that I have absolutely no clue about what I am suppose to be doing as a christian wife! No mentors. No women in my life to give me some direction. The first eight months of our marriage I just kinda stumbled through. After decided to really get to work and start attempting to figure what biblical wifehood looks like for a 22, tattooed, multi-color hair, tree hugger idealist christian, I created this blog hoping someone out there like me might find some comfort in knowing not everyone knows exactly what to do after you say 'I do.' It's a hard and often embaressing journey, but one I want to share.


2.    How long have you blogging?

Oh gosh. One decade. Exactly. But you have to understand I'm 22 years old. Blogging is a way of life for my generation! If you really do your homework you can find some old internet journals (what they were referred to back then) of mine. Nothing I'm too proud of. My entire awkward and sometimes rebellious teenage life is captured on livejournal. 'A halirous read' as my husband puts it. Milkland is a new blog. The 101 day journey has just begun. The only other blog I upkeep currently is a family blog for my husband and mine's realtives and friends to keep up on our lives since we live in a different city.



3.    How would you define THAT family?



Well, THAT family, us, is generally commented about in the likes of "You are way too young to be married!" "Oh, you're that kind of family who reuses everything attempting to save the world?" "Tattoos? Crazy hair colors? How childish!".......well, fortunately we don't mind. We love Jesus. We try to do good. And we're proud to be 'THAT' family.



4.    When did you discover you were a part of THAT family?



When we got married in our living room on halloween with only ten guest, and the officiator was the author of 'Women are from Venus, Men are from Mars.' Yup. Our status as the crazy weird family was sealed right then and there. That, and the fact we're having a belated mock wedding this summer....complete with raffling off posistions for the wedding party (maid of honor, flower girl, groomsmen, etc).

5.    Where can we find your blog?