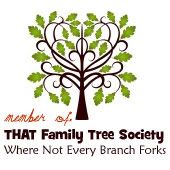 The Week in Review:

We went to the pool nearly every day this past week. It's so hot here in Texas. Let's just say all that chlorine and sun don't exactly enhance my hair. I lost a small bet with my son and he got to fix my hair and I had to put it on my blog. That will teach me not to gamble.
1)  Tell us a little about your blog (name/reason why you blog)?
My blog is called Taking the Scenic Route to Joy.  I started it when my now ex-husband and I were going through the process of separation and divorce, and it seemed like joy or anything remotely resembling it was a long, hard way away.  I started blogging then mostly to have a place to vent my fears and frustrations (and it felt like everything in my life was frustrating most days), and to corral my random thoughts. 
2)  How long have you been blogging?
This blog starts in 
November 2004
.  I had one before this one, but it got eaten due to server issues, and I can't even remember what I called it or when exactly I started it.   
3)  How would you define THAT family?
THAT family is the one who can tell you things their kids have said or done that they couldn't possibly make up.  THAT family is the one that finds itself saying often, "But it seemed like a good idea at the time!" when yet another scheme has failed to work out quite as expected/planned.  (By the way, I expect that "But it seemed like a good idea at the time" will be engraved on my tombstone after I die.  Story of my life.)  THAT family is the one that, no matter how crazy things get, still manages to pull together and laugh and remember that they can get through anything together.
4)  When did you discover you were part of THAT family?
I was a bit of an oddball in my family growing up, but I didn't really feel like part of THAT family until my firstborn son got old enough to talk and really express himself, when he was about three years old.  He can come out with things that would have made my mother's hair curl and fall right off her head, and when it was just the two of us after my ex and I divorced, we became THAT family.  Good thing I was pretty much immune to worrying about what other people thought of how he acted or what he said, or I'd have spent a lot of time being really embarrassed!  I'm now remarried to a man who's really a boy in a man's body, and we've added another son to the family.  I feel the insanity level going right off the charts.  
**************************
I forgot to mention that
Sasha Sews
(my giveaway from last week) is offering FREE SHIPPING to my readers for any order this next week. Please use the code WATF 1 and your shipping will be refunded thru Paypal.
**************************
THAT Family Tree Society will be on a short hiatus for the next couple of weeks. If you haven't been featured yet, would you please email me your requests again while I try to get organized? Thanks!