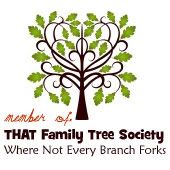 The Week in Review:

My hubby and I enjoyed a couple of days away while my kids played. We had a great time, but I'm so happy for all of us to be together again. And I've decided that I'm terribly in love with these
 two guys.
1.    Tell us a little about your blog (name/reason why you blog): 
My blog is "From The Desk of a Princess"...and no, I don't have a strong penchant for Disney princesses (except for my Cinderella nightgown...). I am a Daughter of the King, royalty of the Highest Order; I serve a King! The original purpose of my blog was to journal my faith walk, and to write devotions with the hopes of reaching anyone who would stumble upon my blog so I could share the joy of a relationship with Christ. It has become much more personal over this first year, but He remains the central focus.
2.    How long have you blogging? 
I'm coming up on my one year anniversary and can't imagine not blogging! I've met so many wonderful Christian ladies along the way. Kim of Thoughts by Kim probably being my closest connection...hopefully I will get to meet her this side of heaven! 
3.    How would you define THAT family? 
They have a way of taking life, good, bad and in between, and making a memory out of it. THAT family has lots of laughter in their home. And it seems like the wackiest shenanigans happen to them! THAT family is pretty much The Brady Bunch..I mean, helloooo! Marcia getting her nose busted by a renegade football...the Hawaiian idol that causes Greg to have a surfing accident...Peter's volcano that spews all over the snobby girls from Marcia's high school! What family hasn't experienced this?!? 
4.    When did you discover you were a part of THAT family? 
Ya know, I think I only became part of THAT family when I got married last year! My husband's parents are so much fun! There is constant laughter when we're together and they are just a spirited group of people! My husband has brought out the "Dorky Dorkenstein" in me (and I the "Nerdy Nerdikens" in him) which usually leads to some pretty memorable and fun moments! We enjoy our life, taking the good with the bad, laughing all the way, even if it's laughter between tears... 
5.    Where can we find your blog?