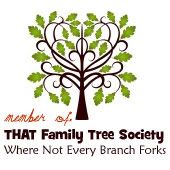 Pictures of the Week:
The Week in Review:

I took my daughter's on a date and had such a good time with them, while my hubby and son headed out on a Boy Scout adventure. I'm wondering how much longer I can talk my 9 year old into matching her baby sister. 
Introduction into The Society:
Help me welcome
Sassy Gal Glamour
to the Society!
1.    Tell us a little about your blog (name/reason why you blog):
My blog is called Sassy Gal Glamour. My blog is a place where I can pour my heart out- sharing products that I love, things that happen in The Boy Joint, and most importantly, offering encouragement. I originally started out reviewing beauty and cosmetic products, and still do, but I have also added in home decor and recipes.  I LOVE to write and because I homeschool 2 boys,  am married to 1 boy, and live in the middle of nowhere, blogging gives me the "girl time" I so desperately need since I'm isolated and immersed in testosterone most of the time.  And, oh yeah, it's also an outlet for my obsession with college football- namely Texas Tech football. 
2.    How long have you blogging?
I began blogging in January of 2007.
3.    How would you define THAT family?
I would define THAT Family as the one who embraces their craziness and causes others to understand that these idiosyncrasies are what truly bind us together.  THAT Family makes people say, "I can't believe they did that!" all the while laughing and being comforted, and possibly even encouraged, in their own mishaps. 
4.    When did you discover you were a part of THAT family?
I realized we were part of THAT family when I would tell stories about our family and people would say, "NO WAY!" while howling and laughing!   As our family has grown, it has only added to the craziness.  Being from West Texas, our "down-to-earth" attitude affects how we interpret our experiences- we can "tell-it-like-it-is" and make you love every minute of it.  My West Texas roots are something I am very proud of- white trash and all. Yes, I have aunts who wear pantyhose with their polyester shorts.  And eating "calf fries" for Easter celebration is a closely held tradition. Being raised in West Texas with a stint in the Deep South, I love the western and southern ways of life- the mystique and grace coupled with the nitty gritty reality that life isn't always easy.  No fakin' it here- we might look good but deep down we know that you can't wear enough lip gloss or perfume to hide The Hillbilly.   Being real, understanding Jesus' love for me, and inspiring others to do the same is what it's all about for me.
5.    Where can we find your blog?
www.thesassygal.net