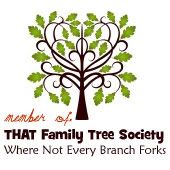 Picture of the Week:
The Week in Review: Someone finally got rid of that unsightly chin hair. (This is just a small sampling of the things my busy two year old got in to this week!)
Introduction into The Society: Let's give a fun welcome to Kim of
Thoughts by Kim!
1.    Tell us a little about your blog (name/reason why you blog):
I initially started blogging to document my journey through weight loss surgery, but it has become so much more - I've been able to share things about myself that I normally wouldn't. It has brought me friends all over the country that are truly precious, and has kept lots of people in touch with what is going on in my life. Right now, my blog's focus is changing from being purely a weight loss journey (92 pounds lost so far) into my journey of becoming more spiritually mature... also working toward becoming a survivor of infertility.

2.    How long have you blogging?


I've been blogging since March of 2007. But, it seems like much longer. I completed the blog 365 challenge in 2008, and am continuing on to blog as often as I have content...


3.    How would you define THAT family?

THAT family is really inevitable - we all become THAT family from time to time... there are moments when we all want to crawl in a cave because of the crazy antics of our gene pool.  

4.    When did you discover you were a part of THAT family?


I never noticed it growing up because it just seemed normal, but as I've gotten older... the people I'm related to just get weirder. We have obsessive tendencies - so some of us are obsessed with self help books, some with other things, but we take it all to the extreme. Just like the first time my sister tried a salad bar... and used ALL of the different dressings. Then, you count in my in-laws, and it's just one crazy antic after another. My husband grew up in the country - so you know there are great stories that come out of those experiences.  

5.    Where can we find your blog?