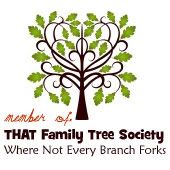 The Week in Review:
I'm at Blissdom right now, so I spent most of the week getting ready to spend the weekend pretending that I wear heels with jeans all the time. Hopefully, I'll have some fun pictures and details when I get home tonight. I meant to tell y'all last week, that our family went to a Go Fish concert. If you have children 10 years of age and younger, you would love this Christian group. Their motto is "Great music for kids that won't drive parents bonkers!"
Introduction into The Society: Let's give a twisted branch welcome to Heidi of Sacred and Profane! Anyone who publicly admits to letting her children lick the windows at McDonald's, belongs here. She's among friends.
1.  Tell us a little about your blog (name/reason why you blog):
I used to blog way back in the day when you'd say "I have a blog"  and people would say "Bless you.  Are you on meds for it?"  Life took a crazy turn down the path of chaos and I let blogging go.  It was actually a fond farewell, because I was tired of it, and it was tired of me.   I've recently started back up again, and realized how much I missed it.  I missed writing and blogging and pretending to have an audience of people that find me pithy and poignant.  Even if I am a bit delusional.  My blog is me.  It's a mix of things, really – my kids, pictures, stories, funny things, things I'm passionate about, recipes…it's a melting pot of thoughts.  Oooh..THAT would've been a good blog name!  Hmph.  Anyway, it's called Sacred & Profane because that is what I write about – the things that are Sacred and the things that are Profane, to me.   
2.  How long have you blogging? 
Oh, um….I answered this question already in the first post.  I get an award for "doesn't follow instructions."     
3.  How would you define THAT family?  
They're the ones at the restaurant that everyone is staring at and whispering about.  "Can you BELIEVE she let her kid eat ice cream before her meal??"  "Is she really gonna let that kid eat boogers as a main course??"   
4.  When did you discover you were a part of THAT family?  
I grew up being part of that family.   When I met my husband's family, I realized they were even more THAT family…they were That Family x 10.  I'm the mom with no sanitizing wipes in her diaper bag.  I'm the mom who doesn't care that her son is licking the windows at McDonalds.   I'm the mom that tells her girls to pull up their big girl panties and move along.      
5.  Where can we find your blog?