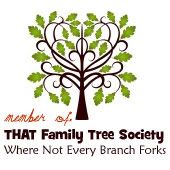 Week in Review:
We had a wonderful holiday! The highlight for my kids weren't the presents under the tree, it was our visit to the farm. They have a strong liking for hay bales and spent hours frolicking in them and on them. Now, I know what to ask Santa for next year!
Introduction into The Society:
I'm happy to welcome the first family tree member of 2009 to the Society,
The Yarbrough 5
. Please visit this delightful blog. She'll make you laugh. Promise!
1.    Tell us a little about your blog (name/reason why you blog)
My blog is The Yarbrough 5. It started as The Yarbrough (almost) 5 because I was pregnant with our new baby when I started posting. My husband, Jas, is a huge Jackson 5 fan, so I thought it was fitting (anything to make him smile)... I started the blog because we decided to pack up and moved from Dallas to Arizona this past Spring to be near Jason's parents. His father had ALS and we wanted to spend the last few months he had with them. With everything that we were going to go through, I thought a blog would be a much easier way to keep all of our friends and family back home up to date on everything. We just got back to Texas in October, but it was so fun I've kept it up... 
2.    How long have you been blogging?
May 2008
3.    How would you define THAT family?
THAT family is the one that has become too "too...": tired, stressed, broke- to care any longer that other people think.  They are just trying to get through it all in one piece!
4.    When did you discover you were a part of THAT family?
The morning that I drove my precious kindergartner (who was sporting two French braids because I had been to exhausted to wash her hair the night before) to school wearing just my husband's white T-shirt and flip-flops (because I had been yakking withmorning sickness 30 seconds before I threw everyone in the car) while my 19 month old sat in his carseat (I'm sure not buckled properly) eating a SlimFast breakfast bar and drinking chocolate milk from a BOTTLE (because at that point I would have let him eat ANYTHING that didn't have a smell)praying to the sweet Lord that NO ONE hit me between home and school and back, so I wouldn't have to get out of the car!  Things have since settled down. Sort of. 
5.    Where can we find your blog?