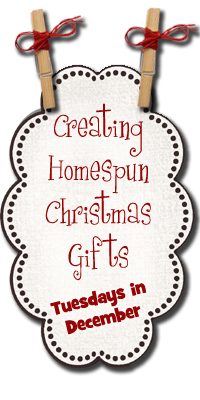 I love making handmade gifts.  I started doing this in college years ago. I was on a tight budget, so I bought a beautiful antique frame at a garage sale and took meaningful momentos and photos and gave it to my Mom.

She cried.
And  I was hooked.
Here are two of the gifts I'm giving this holiday season:
This was my inspiration:
I saw it in the 
Exposures
 magazine and loved it. But it costs
several
hundred dollars, which is pretty much
several hundred dollars out of my price range.
I remembered I had these cute place card holders. I bought them for a fancy party I never had. Because they were dirt cheap.
I removed the little white  place cards and replaced them with family pictures:
I bought this wreath last year after Christmas. It's fairly plain, but classy.
I attached the 'frames' with ribbon. 
And it cost me nothing!  
1. Buy a small box of tiles from Home Depot or Lowes. I bought my box for under $5.
2. Other supplies:
Ink Pad, stamp, felt pads (also at hardware stores) and clear spray.
3.  Put felt stickers on the bottom of the tile.
4. Stamp monogram initial onto the front of the tile. I found the rubber letter monogram stamps at Hobby Lobby for a great price. The clear stamps worked great for this project.
5. I put four coasters in a set (10 came in the box, so I can make two complete sets with a couple extra for mistakes).
6. I sprayed each one with the clear coating and let them dry completely.
7. I tied the set up with a pretty bow!