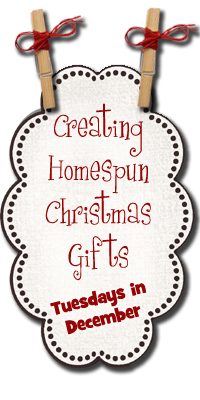 My kids are getting into the Christmas spirit.  They are at an age where they understand it's not just about the getting.
They are finding that
the giving
is good too.
Idea #1 Personalized Recipe Towel
(written and drawn by kids)
I found the most fabulous idea for one of their Grandma's who loves cooking (and she's without internet, so I'm free to share).
And since my kids love to eat her delicious recipes, I thought this was perfect:
A kitchen towel with one of her recipes (from my kid's perspective)!
 I found this idea at Wonder Time. You can read their version (with instructions) here.
After my kids wrote their hilarious version of Nanny's Gravy and Cinnamon Bread, I scanned their artwork and printed it onto iron-on transfer from a craft store.

I have to say my first attempt was an utter DIY failure. I couldn't find a print shop to make the transfers (per the  Wonder Time instructions) , so I decided to make my own transfers. I went thru an entire package before reading the instructions because I'm smart like that.  But after another visit to the store, I had better luck. 
The transfers worked like a charm (just don't forget to reverse the image before printing).
I bought flour sack cloths in the kitchen towel section of Wal Mart. These are just large cotton white hand towels (5 towels for $4.50).  They worked really well.
I put two recipes on each kitchen towel.
I used Stitch Witchery and ironed festive ribbon around the bottom of the towel.
And I
can't wait
to se my mother-in-law's face when she reads them!
Idea #2 Personalized Paper Weight
I saw this cute idea in the December issue of GooberPatch magazine and thought it would make a perfect gift for Dad or a teacher.
And it's easy enough for my kids to do all by themselves!
Grab a glass ashtray, photos, and stickers.
Glue the photos behind the glass, add stickers to personalize and that's it!
Join
Kimba 
for a fun Holiday Open House!